07 Jul

Lyutika from Northwest Bulgaria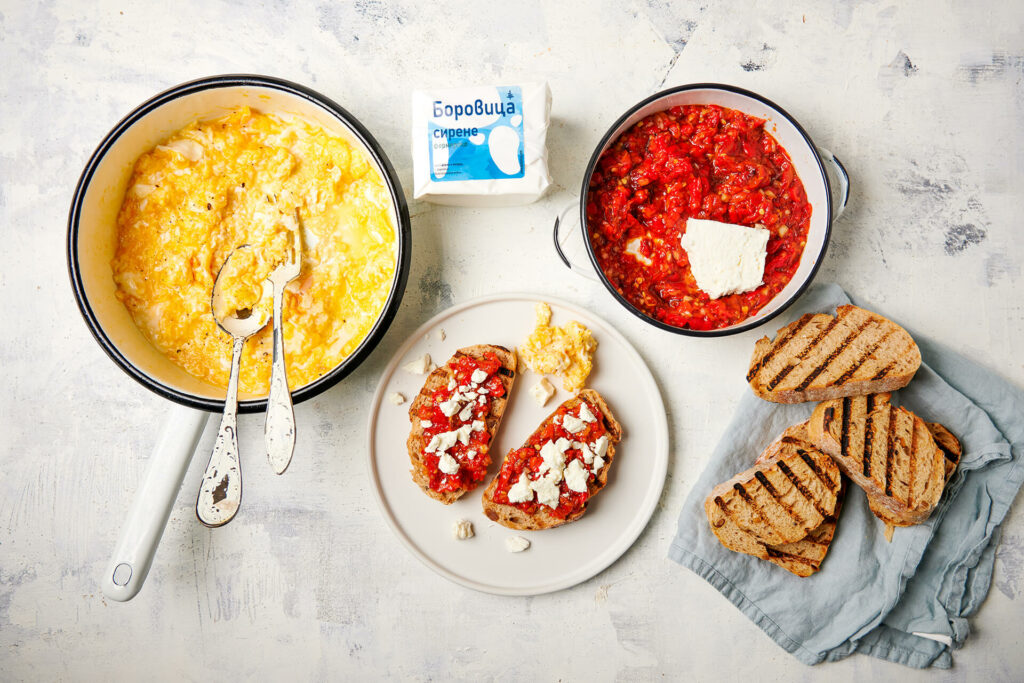 Lyutika (baked peppers and tomato dip) from Northwest Bulgaria

Ingredients:

6 red peppers
3 tomatoes
1 onion
100 g Borovitza cow's cheese

Serve with:

Toast
Scrambled eggs
Preparation time: 10 minutes
Cooking time: 40 minutes
Servings: 4-6

Cooking Method:
Cut the tomatoes in half, put them together with the peppers in a tray and bake for 40 minutes in an oven preheated to 200 degrees Co. Finely chop the onion, put them in a bowl with a pinch of salt and mash lightly. Set aside.

Peel the tomatoes and peppers, remove the seeds from the peppers and chop them finely. Put the peppers and tomatoes in a bowl, add the onion and salt. Stir well.

Serve with crumbled white cheese, toast and scrambled eggs.

You can put some of the cheese inside the lyutika dip.