07 Jul

Greek pizza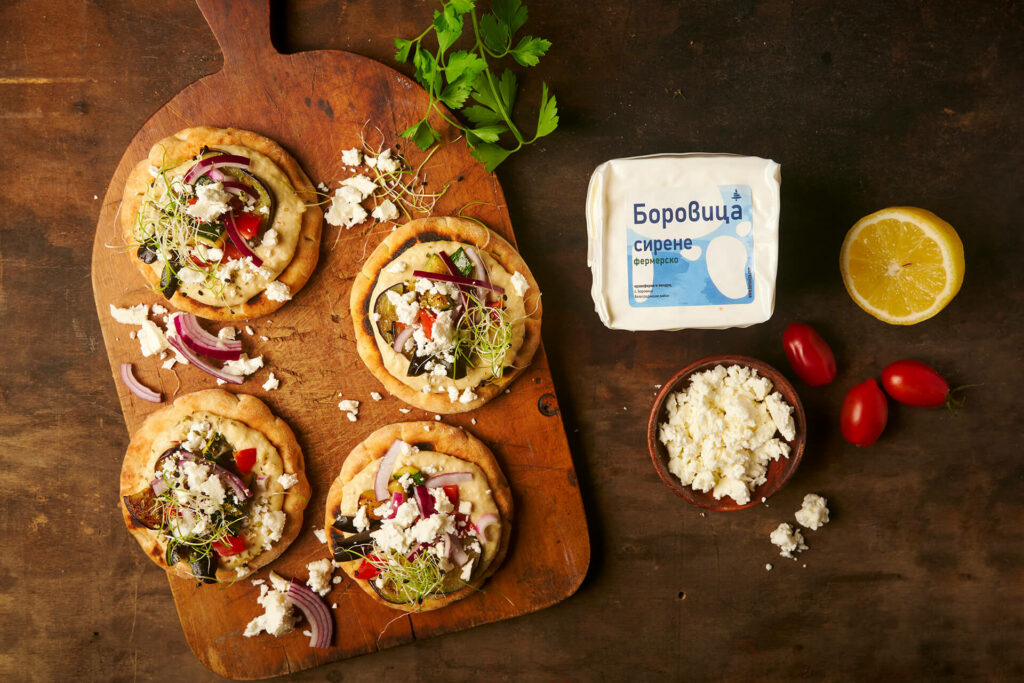 Ingredients:

4-8 loaves of flat Greek bread
1 tomato, diced
1 zucchini, diced
1 eggplant, sliced into rings
5-6 black olives
70 g of Borovitza white cheese
½ red onion, cut into thin half-moons
1 tsp dried oregano
2-3 tbsp. onion sprouts
2 tbsp. olive oil

For the hummus:

250 g boiled chickpeas
100 g of boiled white beans
1 tbsp. sesame tahini
2 tbsp. Borovitza yogurt
1 mashed garlic clove
Juice of ½ lemon
4 tbsp. olive oil
1 tsp cumin
Salt to taste

Cooking Method:
Place all hummus ingredients in the bowl of a food processor (blender) and blend until smooth.
Put olive oil in a pan and fry the eggplant, take it out and leave it aside, add the salt and season with black pepper. Prepare the zucchini in the same way.
Toast the loaves of flat bread on a dry pan for about a minute.
Put 2 tsp hummus on each bread and spread it evenly.
Garnish with eggplant, zucchini, tomato, onion and olives.
Sprinkle with crumbled white cheese and oregano and add the sprouts.
Serve warm.
Store the remaining hummus in a tightly closed container in the refrigerator for 3-4 days.